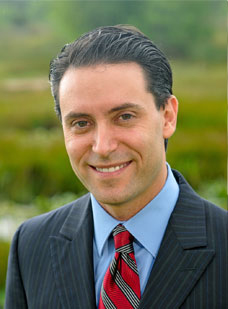 About the Author
Marc Lichtenfeld is the Chief Income Strategist of The Oxford Club and Senior Editor of The Oxford Income Letter, where he runs the Instant Income Portfolio, Compound Income Portfolio and Retirement Catch-Up/High Yield Portfolio. Marc is also the editor of four fast-paced trading services where he shares stock and bond recommendations: Technical Pattern Profits, Penny Options Trader, Oxford Bond Advantage and Predictive Profits.
Prior to joining The Oxford Club, he was a sell-side analyst for the contrarian Avalon Research Group and a senior columnist for TheStreet.com. Marc is often featured on national media including WSJ.com, MarketWatch, CNBC, and National Public Radio. A featured speaker at investment conferences, he has spoken about dividend investing at meetings all over the world. Marc is also the only published financial analyst to have ring announced world championship boxing and mixed martial arts on HBO, Showtime, and ESPN.
Marc's top-notch research makes him a sought-after media guest. He has appeared on dozens of national news channels including CNBC, Fox Business and Yahoo Finance. You can see a full list of his appearances here.